Book Publishing
Noon At Night Publications now represents several indie authors. We can help you take advantage of the new digital environment and POD (print on demand) technologies, and get your projects out into the marketplace.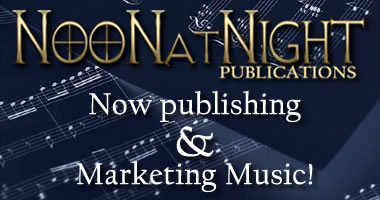 Just Released

Today and Always is an album of songs written for use in worship on various themes. It is a collection which highlights the variety of styles of music that the Rob Krabbe Band is known for. Each week the sermon theme and manuscript would inspire a special song written to respond to the message and build on the theme. This is a collection of such songs from 1999-2001.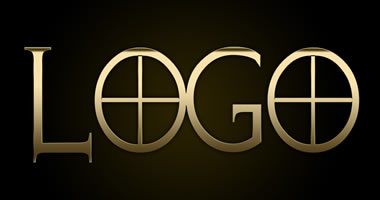 Graphic Design
We have three artists on staff for logo, graphic and "id" design. CLICK HERE to see some of the logos and graphic projects we have been involved in.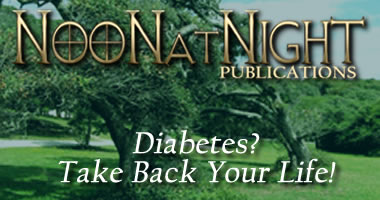 Recent Events
The MiY Diabetes site is about to launch with it's "Personal Health Assistant" module. A community organized to support you, on a web site designed to help you take your life back from Diabetes.  Check it out at MiYdiabetes.com.
Featured Authors
Keith Clark and Mike Panther

Mike and Keith have presented seminars on servant leadership to businesses, chambors of commerce, school systems, parishes, and other church groups and other organizations.

They are available to conduct seminars and can be contacted at the eMail addres on the contact page of their web site at www.http://theartofempoweringbook.com
---

Jared McVay
"Not enough room here. Suffice to say, besides being a writer for many years - Stringer for several newspapers, my own bi-line for articles in SAG and AFTRA mags., short story writer, screenwriter, and now two books, I'm also a blue water sailor, been a carnival barker, wrestled an ape on exhibition, rode the rails as a hobo for the experience, rodeo clown, storyteller, stand-up comic, MC, electrician, power lineman, owned several companies, circus clown, over 20 years as a prof. actor; Stage, Film and Television, along with some other stuff I can't think of right now. As my good friend, Jimmy Stewart once said, It really is a Wonderful Life."
Jared McVay
Jared's Books:
The Legend of Joe, Willy and Red
Contact Jared:
---
Howard Loring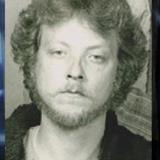 Howard Loring is a pen name.  Slight personal information is revealed.  Loring's book jackets yield only that he "currently resides in the southeastern United States of America, on Planet Earth."  Photos on the author's Facebook Fan page depict the country and woods, beekeeping, and astronomy as among his interests. Artwork he created, in the form of concrete sculptures, is also posted.
The publisher's website, www.precognitionpress.com, furnishes a book chapter read by the author.  Beyond this, there is little biographical information available.
HOWARD LORING is the author of two Science Fiction/Fantasy novels or so-called EPIC FABLES.  Beyond the Elastic Limit: An Epic Fable, originally published in 2010, was reissued in a Revised Edition in 2012 and Piercing the Elastic Limit: An Epic Fablewas also published in 2012, by PreCognitionPress.
Both works are concerned with the elastic limit, a term used in the books that deals with time distortion, as well as being a metaphor for the reader's imagination.
Each novel has a strong historical content, sometimes biographical, providing exacting insights into differing time periods.
THE EPIC FABLE
Loring's books are epic fables, simple stories with universal implications.  The narrative is dialogue driven, sweeping in scope and action. 
Each book deals with time, but the plots are unconnected.  Both share similar language and employ the same technology -- a time-viewing machine.
Though technically defined as Science Fiction and/or Fantasy, Loring's novels defy classification.  Both works embrace similar genres: mystery, detective tale, historical fiction, adventure saga and love story. 
Each novel possesses a dual literary nature. Both are fables, usually defined as simple tales conveying a moral, or moral lesson. As well, they are epics, larger stories that dwell on internal changes that lead to personal growth.
In Beyond the Elastic Limit: An Epic Fable, a time-viewing machine used by an advanced civilization malfunctions and time explodes, creating havoc.  Actions employed to rectify the situation force characters to explore larger issues.  This novel probes human values, multiple gods, social development and civil ethos.
Piercing the Elastic Limit: An Epic Fable,takes a mysterious "Old Man" through time using the machine.  He meets such historic figures as Julius Caesar, Christopher Marlow, Robert Schumann and others, in order to defeat foes that are deliberately distorting the flow of time.   This novel incorporates the theme of business and technology run amok, and how each can be misused for devious ends.