Waz up today . . .
=
New encryption and NEW servers! We have migrated to new servers and are using a much more secure security platform. As of today, all NANP client-webs should be up and running on the new servers.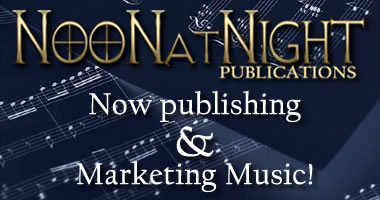 Just Released

Today and Always is an album of songs written for use in worship on various themes. It is a collection which highlights the variety of styles of music that the Rob Krabbe Band is known for. Each week the sermon theme and manuscript would inspire a special song written to respond to the message and build on the theme. This is a collection of such songs from 1999-2001.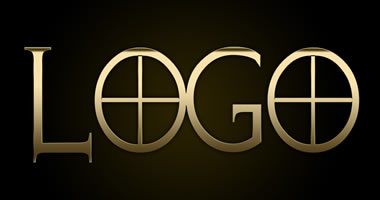 Graphic Design
We have three artists on staff for logo, graphic and "id" design. CLICK HERE to see some of the logos and graphic projects we have been involved in.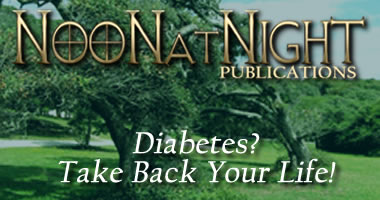 Recent Events
The MiY Diabetes site is about to launch with it's "Personal Health Assistant" module. A community organized to support you, on a web site designed to help you take your life back from Diabetes.  Check it out at MiYdiabetes.com.
A bit about us . . .
We design and publish just about everything there is to design and publish in the world of business, fine art, litterature and music. NoonAtNight is the marketing company for the digital new age.
Noon At Night
Noon At Night, the name, inspired by a verse from the bible, started its use in a meeting of band mates in 1984.
Isaiah 58:10
New King James Version (NKJV)
If you extend your soul to the hungry, and satisfy the afflicted soul, then your light shall dawn in the darkness, and your darkness shall be as the noonday.
After a hundred plus names were considered, Noon At Night was selected as the final name for a Punk Rock band. We played, and our angst was unbridled. Angst fades and since 2008 has been publishing all types of fine art, books, poetry, songs, films, web sites, and doing all manner of work in digital marketing and design. Occasionally a little punk rock, old school.
Web & Graphic Design
From simple logo or graphics projects all the way to turn key complex web sites, social network sites, and offering a complete service too, with management and maintenance services for those who just want to know the site is kept up to date with fresh content but need to spend their time running their businesses.
We can supply original graphics, logos and artwork, for print and web, but also do web design, layout and program PHP/MySql/jQuery web applications and sites. We are currently building three SOCIAL NETWORK SITES as well as music download sites, commercial, industrial, public relations, retail sites, on-line shopping solutions, and more. We also offer a discounted service to churches and non-profits. We also do all commercial and corporate art projects. Contact us HERE by email for a quote.
Indie Author Publishing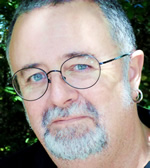 We kind of backed into this kind of work, when I needed to publish my own novels, and had decided not to publish in the traditional old school way. Literary agent, publishing, PR firm, all of that, "the traditional publishing industry" is ebbing as the digital revolution turns the world of arts and literature upside down. It turns out many authors, focus on writing and have not had much experience in the world of computers formatting, and even the visual arts for cover design etc.

We started pout helping a friend of mine publish his first novel. Now we do several a year. Cover designs, formatting, submission to POD printers (print on demand) getting your book onto Amazon, and other books sellers. Hard back, paperback, and e formats for Kindle, Nook and others. Each format is a specialty which I had to learn to accomplish my own publishing, not to mention doing digital marketing to promote my book and build a following. Web sites, social media, we do all of it. Starting out a freelancer, with a love of visual and literary arts, now I have an editor on staff, and a photographer/artist as well. We can help you bring your book from dream to reality. We are an "Indie Publishing Firm."

Email us, with the details and scope of your project and we will be happy to give you a quote.
Using Social Networks to Build Traffic and Sales
Social networking sites such as Facebook and Pinterest have changed the lay of the land forever.  There is no equivalent in history to what social networking has done to social interaction and consequently, business. They are inviting and intriguing, connective and life changing and a powerful communication tool. Learning how to use them wisely for marketing can increase your business profile.
From simple communication, to picture sharing, connectivity between family members, old friends, the uses are limitless and the possibilities for business to use and abuse social networking is also limitless.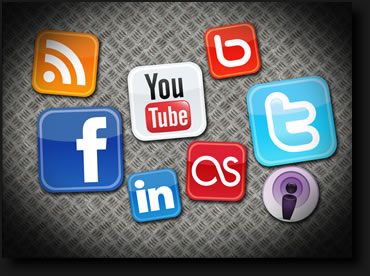 LinkedIn, another example with a difference; in contrast to MySpace and Facebook LinkedIn is used almost exclusively for professional networking. Users understand members sign up to promote themselves for career development first, their companies second. The quality of the network you create lies in the quality of the contacts, not the quantity. Krista Canfield, LinkedIn's public relations manager, suggests you treat your contacts like you treat your Rolodex. "You wouldn't hand over your Rolodex to everyone you meet at a conference," she says, noting once you make a contact, that person has access to your network.

For the long term, the value for marketing on social networking sites may be simply the ability to reach niche groups via advertising. Most of these sites have targeted text advertising with fees in reach of small businesses.

We can help you fine tune your efforts on Social Network sites, and use them to found a viral approach to overall traffic growth.
Music Publishing in the New Frontier
• POD (print on demand) means not having to print 1000s of CDs but one at a time as needed.
• Printed or Downloadable on iTunes, Amazon MP3, and others.
• Songwriters, Bands, Singers, get your name out there, and show off your music.
• No more is the music limited solely by the preferences of profitability, art is the new KING.
If you have an album or recording of your music, we can help you get it out there in this new world. Get it onto Amazon, iTunes, both in print and download. Cover design, marketing plan, all of the above. eMail us now to find out more.
---
The Things Successful Online Stores Have in Common.
Simplicity is Priority
A store is no place for confusing, though innovative design, navigation or text, no matter how "cool" it looks. Inappropriate innovations are bad for the reputation of eCommerce websites. Be purpose driven. Your main goal is to help people to find what they are looking for but not to distract them with mind-blowing design ideas.
Don't overload customers with a complex navigation structure. People won't spend precious minutes learning how to act on your web store even if you have what they want – so do other simpler sites. Make sure that all the links are active and that they lead to the right pages.
Clarity of Name, Logo
This small tip will probably apply not only to internet retailers but also other online business owners. The absolute majority of customers are interested in goods and services you sell and not too much about your company.

The home page is not a place for self-promotion. Clear logo, store name and short descriptive sentences about what you are will be more than enough. Moreover if your web shop is quite popular its name will speak for itself. Don't overload the front page with useless information, potential customers won't appreciate it.

Ok, here you can look at several eCommerce websites with well designed logo areas. You can design the logo to your liking. Just remember that the story of your success is not the topic of this page, ok?
Constantly Changing Products, Deals and Always Favorable Shipping Terms
Everybody likes discounts. Give them the chance to save at least $1 and people will want to cash in on it. People prefer to think that they are unique, so they want to have something nobody else has. To buy a thing at a lower price means to get something special, and then to be someone special.

One slider banner with several rotating images (with vivid titles, discounted prices and special buying conditions) will be enough to grab visitors' attention, and get them to go further into your store.

New products tabs are intended for returning customers, and can be highly effective. Repeat visitors are already familiar with your product mix and usually come back looking for the latest offers.

Special and new items are some of the most important elements of eCommerce websites that's why you should put them at the top of a home page. This area is the most viewed part of the page.
Shopping Filters
It can be impossible to place all your product links or groups of products on a front page. Experienced online store owners suggest letting customers shop by their preferred criteria: by category, by brand, by age, by gender, etc. Value the time management of your customers, and they will value your store.
Search Box
If, a few seconds after entering your site a potential customer can't find a thing he/she needs, more likely he/she will go away and find another store. So, you need to grab visitor's attention either with a special, or by presenting that very product he's looking for at the moment. What is the best way to give a customer the product he's interested in? Give him freedom of choice. So, in this situation a good search window through the website is a must have.
Images of Products
Extremely simple but important; images, images, images. Most people shop visually. They see attractive colors or forms or whatever else and they're already on the hook.
Ease of Contact and Answers to Questions FAQs etc.
Shipping conditions, some guaranties for products quality and other pre-sale and after-sale questions require a solution in the shortest period of time. That's why an ability to get personal help using different communication channels is very important. E-mail support is the most popular way of client contact, but stay on top of replies or don't offer help! Nothing will stop a sale quicker than a question that goes unheard and unanswered. Many people prefer live chats and phone calls as they contribute to faster problem solving, if you have that capability.
Easy to Spot Payment System Icons
Online stores are often open to the international market: their customers live in different countries and can use different payment tools. It is impossible to use some payment systems in different regions, that's why online stores should provide for such possibilities and create the most favorable conditions for purchasing. The majority of shops accept several payment options.

Credit cards are the most popular way to make payments, however some online shops can accept alternative payment means such as checks, debit cards, gift certificates, electronic money of different types and others. Sometimes it happens that eCommerce websites allow their customers to combine payment methods (for example Apple Sore).

Payment system icons are usually located at the bottom of the home page or even through the entire website. They are not clickable and just let you know how to you can pay on this store. Here you'll find several examples of how payment system icons can be arranged on a page.